Click here to search for properties throughout California, the U.S. and other countries!
*****************************
I gladly contribute part of every commission dollar I earn and I volunteer some of my time to Children's Miracle Network, a non-profit organization dedicated to raising funds for 170 children's hospitals across the U.S. and Canada, helping 17 million kids each year. Children's Hospital Los Angeles is the local Miracle Network hospital and is acknowledged throughout the world for its leadership in pediatric and adolescent health.
We're proud that RE/MAX is one of Children's Miracle Network's biggest sponsors. If you're interested in learning more about Children's Miracle Network, CLICK HERE!

*********************
Diana Muscianisi -- Focused on the Results YOU Want!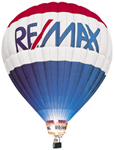 After working as a paralegal for over 30 years I decided several years ago to change careers and have been representing home buyers and sellers ever since! I am a Realtor and subscribe to their code of ethics. Achieving the results that you desire is paramount to me.


Skilled negotiator
Top producer
Reliable and professional
Detail oriented and trustworthy
Use technologically advanced marketing and communication methods
Employ enthusiastic and comprehensive marketing strategies and techniques
Results driven
Extensive background
Hardworking and thorough
Smart and creative problem solver
Great relations with lenders, appraisers and all other people involved with buying and selling real estate
Comprehensive knowledge of neighborhood market conditions
Member- National Association of Realtors
Member - California Association of Realtors
Devotion to Market Our Listings
89% of buyers use the interent to search from homes in today's market. Internet marketing is vital in getting your property exposure and being able to reach out to a larger audience of potential buyers. We have an online marketing plan for all of our listings, along with the traditional marketing.
Our online marketing plan for our listings include Single Property Websites, Virtual Tours, Listing Flyers, Craigslist Ads, ActiveRain Blogs, Showing Feedback System, Listing Syndication, Social Networking. Leads generated from the listing's online marketing are captured into a Lead Management System for immediate response to potential buyers.
Click here to learn more

Schedule a Listing Appointment With Us Now
Take advantage of our knowledgeable professionals who work hard to help make that dream a reality. Contact us now!